This website is for educational purposes and is not meant to replace the advice of a medical professional.  As an Amazon associate and influencer, I earn from qualifying purchases.  There are also affiliate links present here where I earn from as well.  Thanks so much for reading my lifestyle blog. I hope something resonates with you.
Unleash Your Manifesting Woman Superpower Course 3rd Launch - Details coming soon 
Download The Manifest Life App
⭐️ ⭐️ ⭐️ ⭐️ ⭐️ 
Simple Christmas Decor Ideas That Are Fun and Won't Break the Bank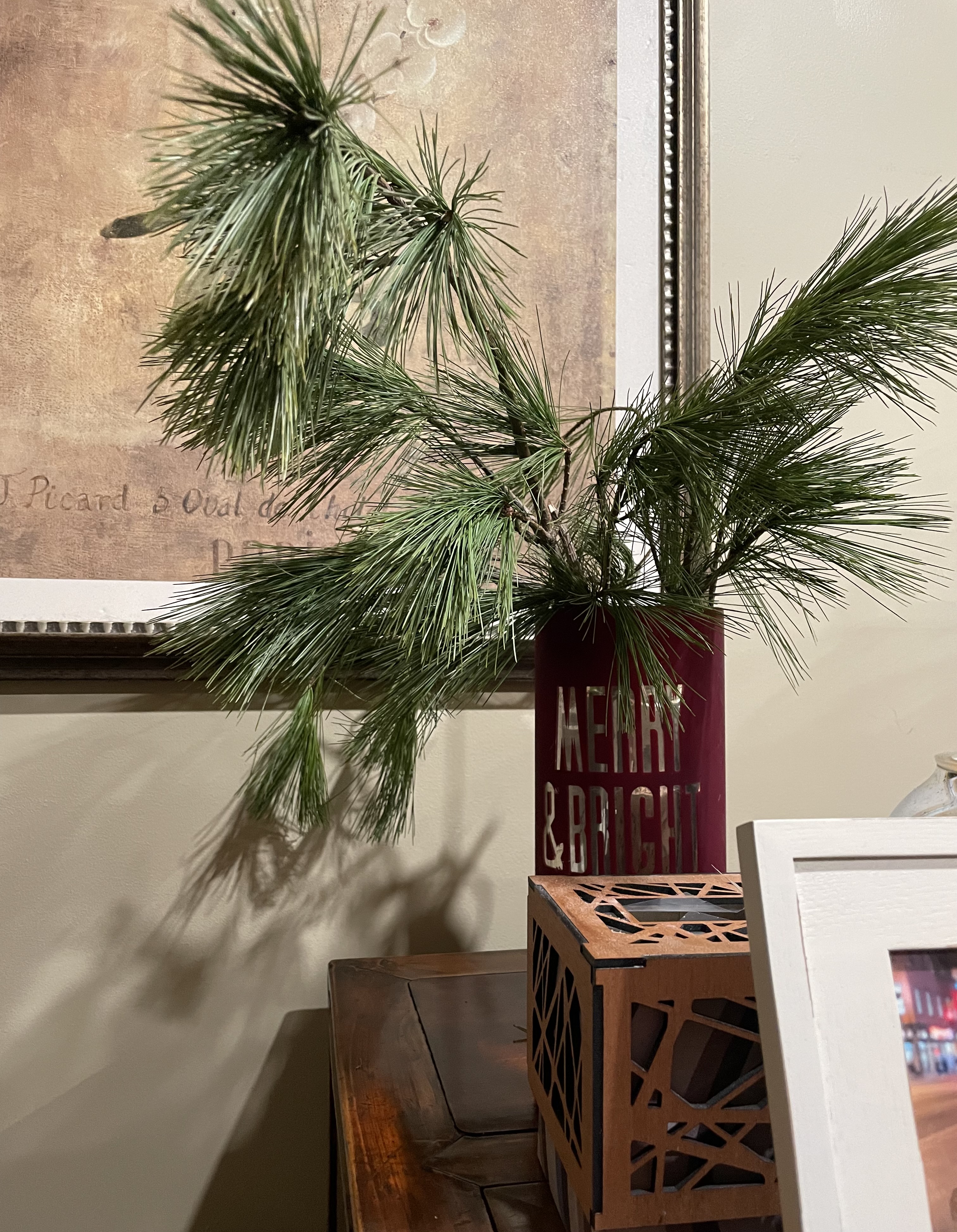 If you're looking for simple Christmas decor ideas that are fun but won't break the bank, you have come to the right place.  I got you! 
I absolutely love to decorate each year.  It's super fun and makes our home feel even more special during the holidays.  
Fresh Pine Garland 
I love buying fresh pine garland each year.  I add it around entry ways and windows.  It gives such a beautiful, elegant look without the fuss. 
I also add holiday cards to them.  All you need is to buy some festive clothespins or make your own, then start hanging your cards as you receive them throughout the holiday season.  
Here are some other things you can add to your garland around your entry way:
Lights
Homemade snowflakes
Shatterproof ornaments
You can pick up fresh garland from your local Costco, Lowes or a Farmer's market.
The 24ft garland from Costco runs about $19.99 while the Lowes runs $24.99 for 15ft. 
Fresh Pine Bundles
Fresh pine bundles are the perfect simple Christmas decor idea because you can take the bundles apart and use them throughout your home.  
I literally have pine everywhere.  Here are some areas where you can put the broken up bundles:
Fireplace mantle
Window sill 
Tables
In vases or containers
Door frames
To add color, depending on where, you can add some of these:
Hollies
Gold/Silver Pine Cones
Christmas Bows
Shatterproof Balls
Holiday Pillow Covers
Using pillow covers is a great way to decorate your home for the holidays.  There's so many beautiful options and you save space too.
So instead of purchasing a ton of additional pillows for the holiday season, just find some festive pillow covers and call it a day! 
My go to place is Amazon.  I mean who doesn't love Amazon.  I've found some beautiful and cute designs for just about every season. 
The Christmas pillow covers that I found comes in a set of four...sweet! 
My go to place is Amazon. I mean who doesn't love Amazon. 
I've found some beautiful and cute designs for just about every season. 
The Christmas pillow covers that I found comes in a set of four...sweet! 
Bowl of Ornaments 
Grab a bowl or vase that you're not using and pop some of your favorite ornaments in there. 
You can put all Christmas balls or you can do an array of different shapes.  Truly whatever floats your boat.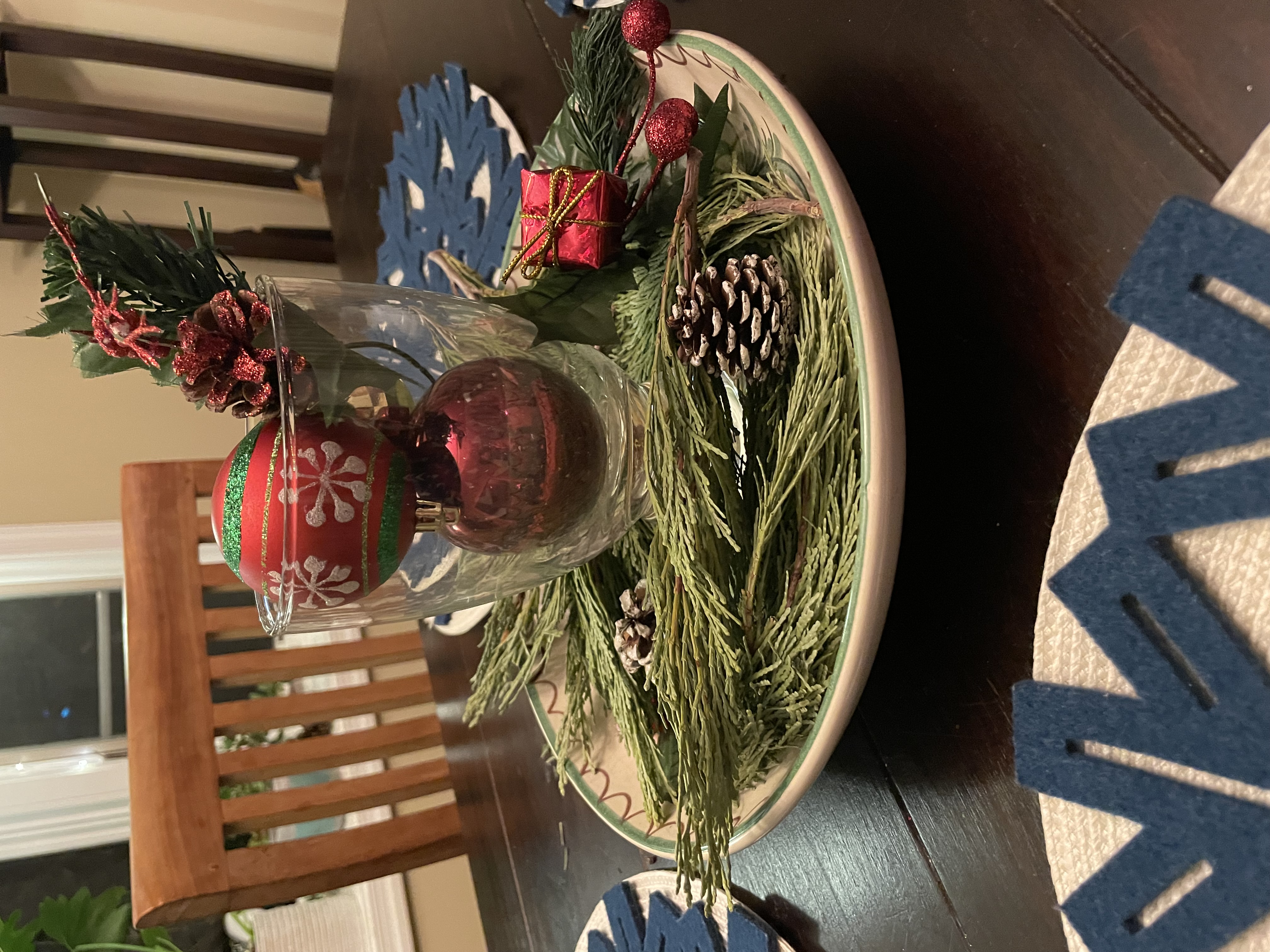 I created a centerpiece here by using a plate and putting some pine along with pines cones and a decorative holly berry. 
I then filled a vase with different ornaments...Voila! 
Spray Paint Pumpkins and Gourds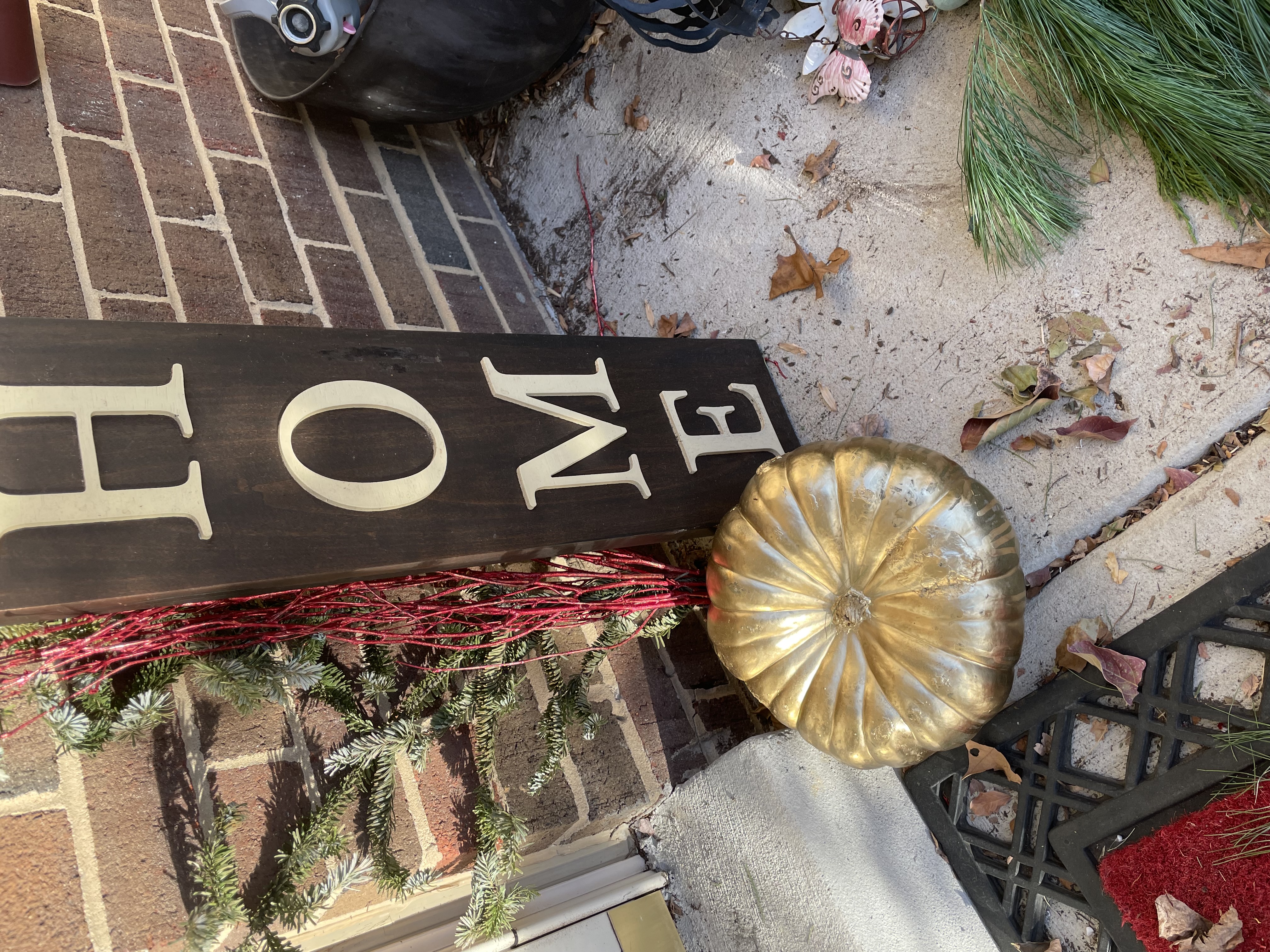 Before you toss your pumpkins and/or gourds, how about spray painting them.
You can paint them either silver or gold and place them in your home or outside on your porch.
What you'll need:
A box or cardboard
A can of silver or gold spray paint
Pumpkins and/or gourds from Halloween and Thanksgiving 
Gloves
Depending on how big the box or cardboard is, you can spray more than one pumpkin. 
Put some gloves on to protect your hands from paint.
Spray the tops and sides and let it sit for about 5 minutes or so.  It will not be completely dry but it'll be more tacky which is fine.
Then spray the bottoms.  Allow them to dry completely before moving.  All done.
Collect Pine Cones 
As you walking through the park, hiking, or even in your backyard, collect pine cones. 
Pine cones are great because you can put them in your tree, on your mantle with fresh pine or even on your table to create a centerpiece.  The sky is the limit! 
String Lights with Timer
I love, love using string lights with the timers throughout the house.  They can literally go anywhere and such a game changer since they do not need to be plugged in.  
I use them on the fireplace mantle, wreaths, tables, and the list goes on.  
Christmas Bows
When in doubt, use a Christmas bow!  Haha!  They are super cute and come in many sizes which can be used in various places of the home.  
The stair rail, wreaths, on pine garland, the Christmas tree, on doors, everywhere! 
Tangled Christmas Beads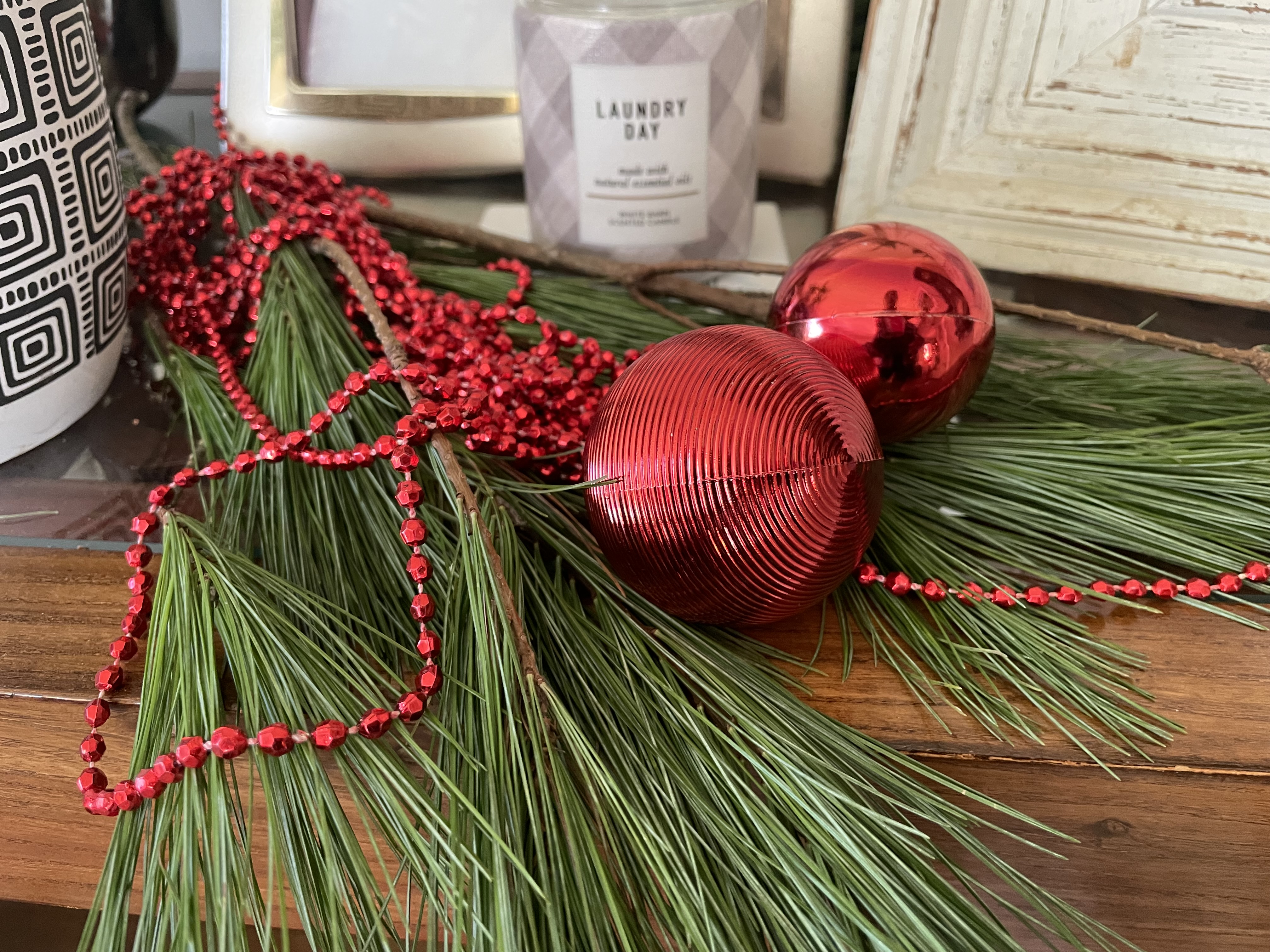 Instead of tossing your tangled beads, arrange them on a pine bundle and add some Christmas balls.
Voila! Another simple Christmas decor idea that took no effort at all!
---
I hope this has resonated with you.  If it has, please be sure to leave a comment and don't forget to share ☺️
Subscribe to my newsletter. 
THE FAB, CHIC & OVER 40 MOM VISITOR'S FAVE POSTS