This website is for educational purposes and is not meant to replace the advice of a medical professional.  As an Amazon associate and influencer, I earn from qualifying purchases.  There are also affiliate links present here where I earn from as well.  Thanks so much for reading my lifestyle blog. I hope something resonates with you.
Unleash Your Manifesting Woman Superpower Course 3rd Launch - Details coming soon 
Download The Manifest Life App
⭐️ ⭐️ ⭐️ ⭐️ ⭐️ 
How To Stay Positive Everyday
How to stay positive everyday is something that many struggle with especially with so much negativity out there in the world but I'm here to share with you that it's absolutely possible. 
Now, I'm not saying that it doesn't take a bit of work because it does but it's sooo worth it.  I'm not saying either that there will never be a negative thought because let's face it, we are all human.  But the good news is that there are things that can be done to change that thought so it doesn't fester long.  
Please stay a while and allow me to share some great tips.   

10 Tips to On How to Stay Positive Everyday
1. Practice gratitude - Being grateful everyday for the things that we have is such a great way to stay positive.  Waking up every morning thanking God and the Universe is a great way to begin our day.  When we begin our day this way, we can't help but have a good day.  We can't help but to attract good positive energy to us. 
2. Meditate - Quieting the mind is another great way to help stay positive.  Whether it's 1 minute, 5 minutes or 10, we need that time to just sit, breathe and clear the mind of clutter because a cluttered mind has no white space to just be. 
If you've never meditated, no worries.  Just start small.  Set a timer for 1 minute, find a quiet space, close your eyes and imagine watching the sunset.  Simply be still.  Don't think of anything else. Not what happened yesterday, not what happened earlier, not what's happening tomorrow...just be still.  
3. Look at happy, funny things - Watch a funny tv show, movie or meme.  Become consumed with happy things.  Make a habit of filling your mind with happiness.  Whether it's watching a baby laugh, watching a couple embrace or watching a happy moment, it all counts.  
4. Limit news watching - I get it's important to stay abreast of what's going on in the world but it's so important to not get consumed with it.  We all know that the news is more negative than positive so why continue to watch it and have all that negativity within us.  Only watch it for 10-15 minutes and then turn it off for the rest of the day.  Your mind, body and soul will thank you.  
5. Give compliments - Yes, you heard me right.  You'll be surprised by how giving compliments will make you feel.  It's such a great feeling.  If someone has a cute outfit, pretty shoes or rocking a dope hair style, let him/her know.  It's not about giving a compliment to just get one, it's about freely spreading the love.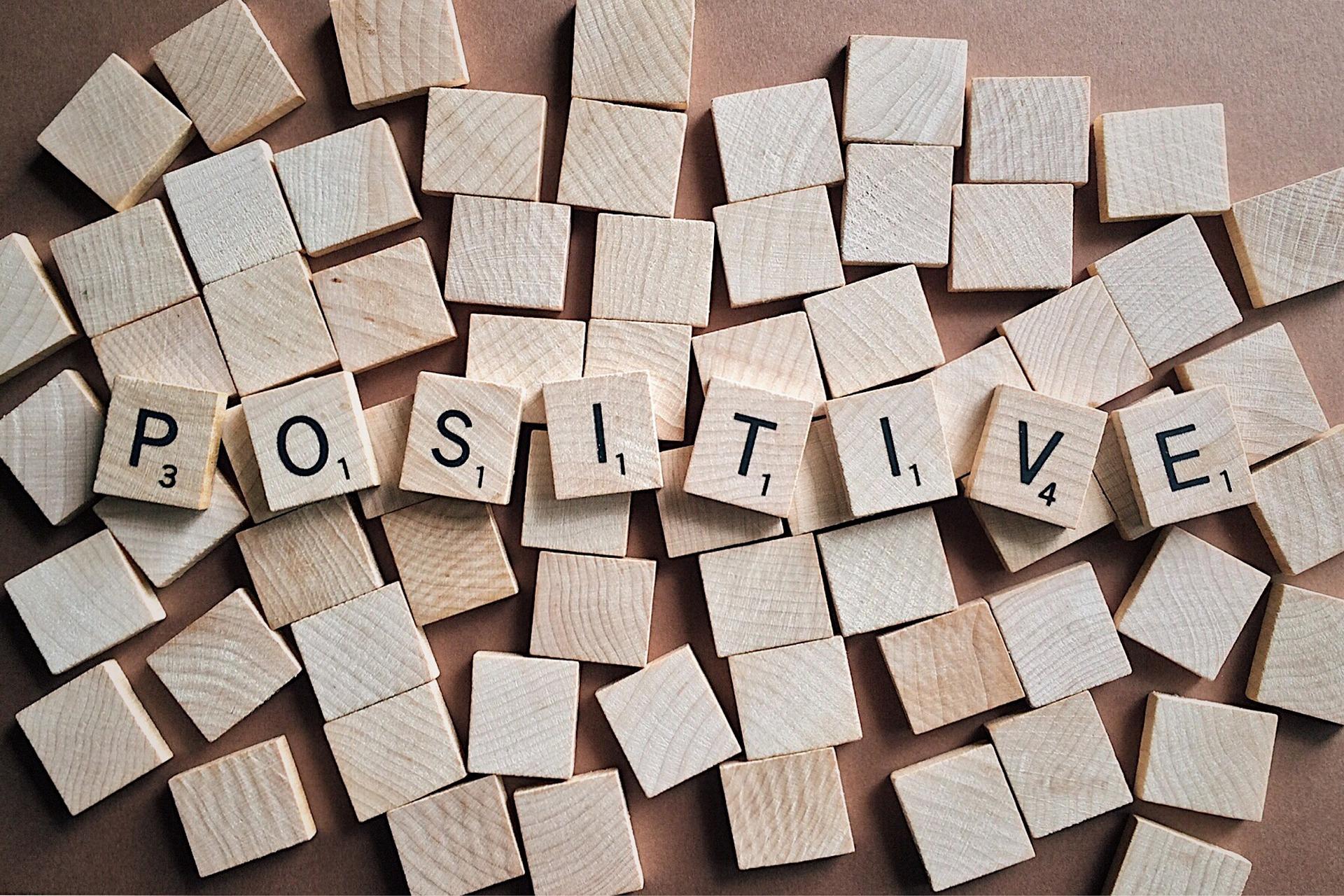 6. Connect with nature - Get outside, take a walk, breathe in the air. Watch the sunset or sunrise and just be still. Be in awe of how beautiful this world is. Listen to the birds and look at the flowers. Just take it all in.
7. Unplug - Take a break from social media outlets. It's fun to peruse these outlets but sometimes it can simply be too much. So take a step back for a day or two or whatever you need and then get back on again. Social media really isn't going anywhere.
8. Look at what's going right - What is going right in your life and hold on to that. Look at everything that is bringing joy into your life and hold on to that. The more you look at all that's going right, your outlook on life completely changes.
9. Change your negative thought - Anytime a negative thought comes into your mind, switch it to something positive. Stay hopeful even when you don't know how it's going to work out. The amazing thing is that you have the power to do anything and changing a negative thought into a positive is just the beginning.
10. Surround yourself with positivity - Everyday surround yourself with something positive. Whether you're listening to a uplifting podcast, watching an inspirational Youtube video, or reading positive quotes, choose to do something everyday. It's a choice to be positive and to stay in that space. Keep practicing and don't give up.
Do you have a favorite tip on how to stay positive everyday? Which one will you try? I would love to know.  Please let me know if anything resonated with you. 
How to Stay Positive Everyday Bonus Tip
Accept that you cannot control everything but you do have control over yourself.  
Once you accept that and begin to focus on yourself and controlling what you can and not worrying about what you can't, your outlook will hopefully become more positive.  
With all 10 tips, including this bonus tip, how to stay positive everyday will be something that will come second nature.  
Remember that practicing is key. 
---
I hope this has resonated with you.  If it has, please be sure to leave a comment and don't forget to share ☺️
Subscribe to my newsletter. 
THE FAB, CHIC & OVER 40 MOM VISITOR'S FAVE POSTS